Internet Explorer
1. Open Control Panel.
2. Confirm that "View by:" on the top-right of the window is set to "Category."
3. Click "Programs."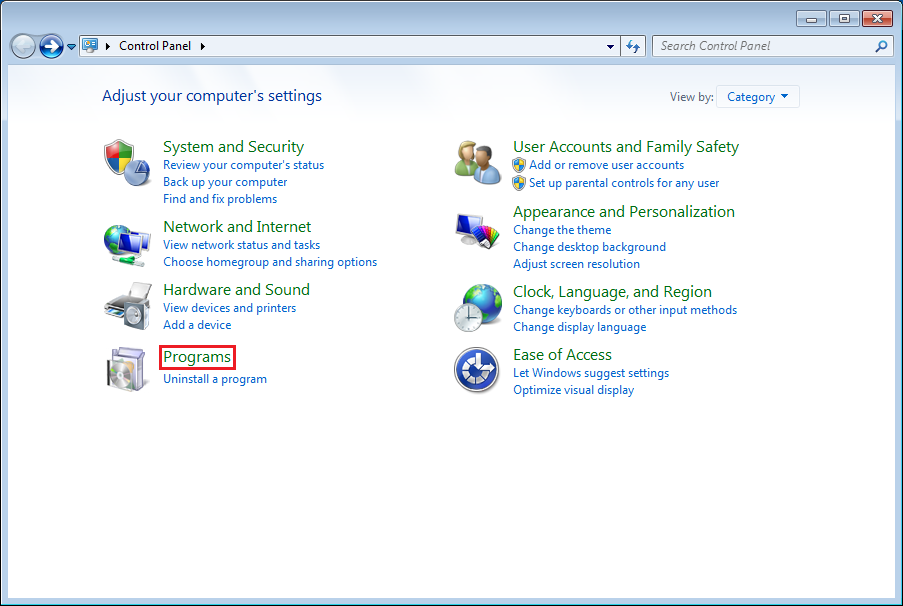 4. Click "Make a file type always open in a specific program" on the window displayed.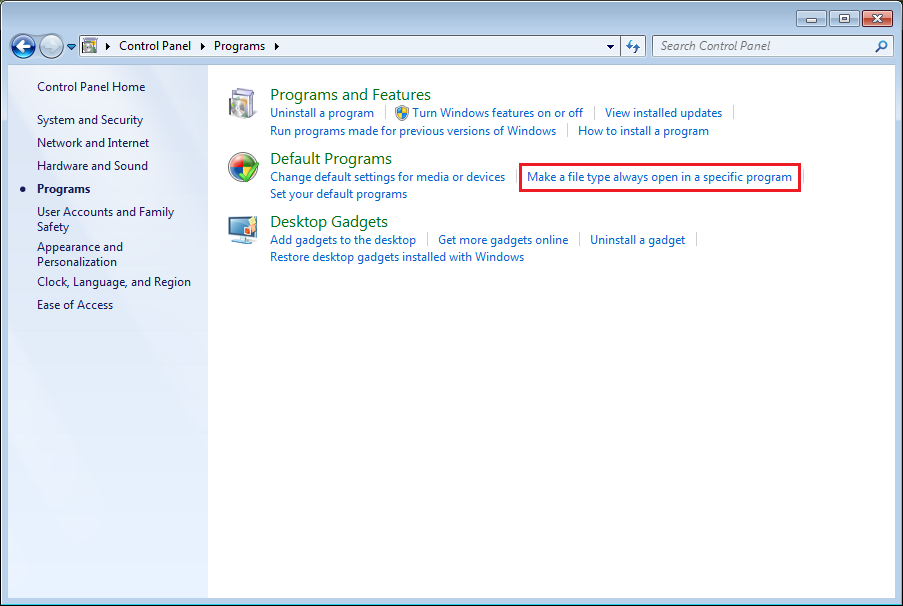 5. Confirm that the Current Default of ".pdf" is Adobe Reader.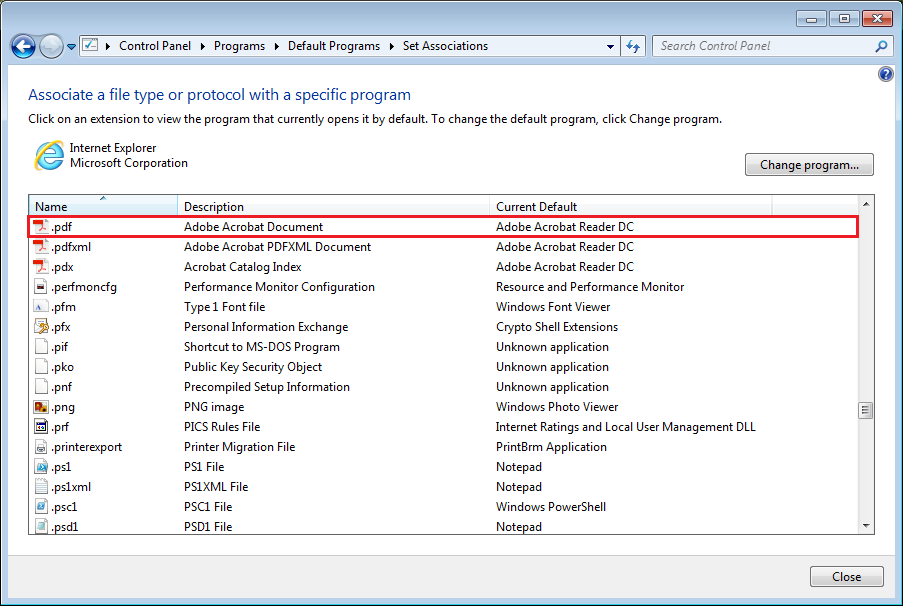 * If Adobe Reader is not set, click "Change program..." and select Adobe Reader, then click "OK."